How has your overall health and fitness been during the past six months? Have you had trouble keeping up with your exercise & recovery during this time? Many of us have had difficulty dealing with the associated stress as a result of what's happened in our society the past few years. This type of chronic anxiety can wreak havoc on the mind, body and spirit. It is extremely important to keep up with your physical activity to help combat this. Weekly cardio and strength training sessions are also important.
Winter is fast approaching. I'm already thinking about how I can replicate my outdoor exercise sessions when the weather is not cooperating. In addition, I'm always on the lookout for a game changing recovery product to use on my aging body.
Here are a few of the exercise and recovery products that I've used recently along with a few others that I've been looking at.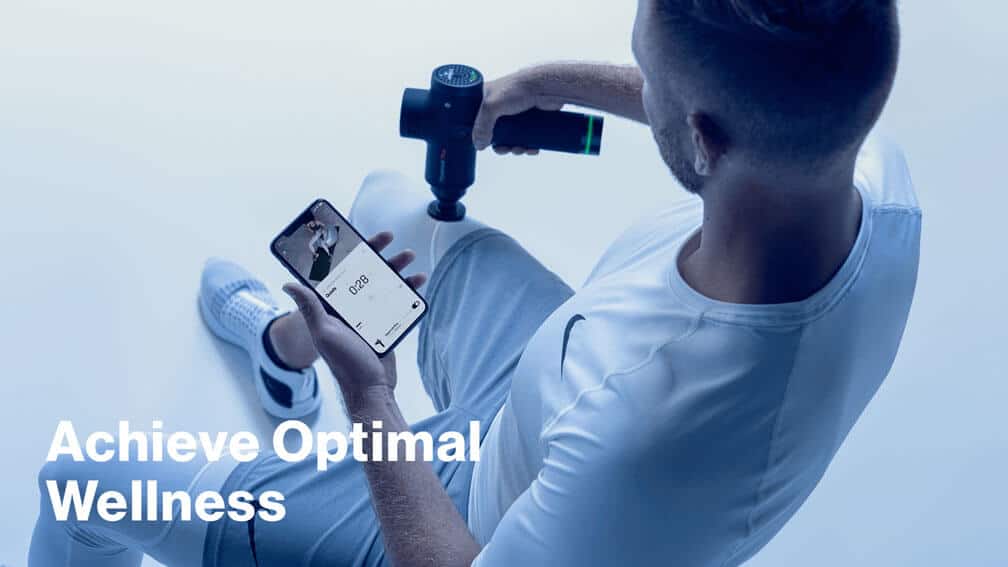 The company offers recovery and movement tools and has hit the big time recently partnering with the NBA. Their vibration massage gun is basically a better, quieter, less costly version of similar products on the market. The Hypervolt gun comes with five easy to snap on heads designed to get deep into connective tissue and muscle. Use this or any of their other recovery products and you'll end up feeling like a new version of yourself. The product is ideal for a recovery day or for pre or post workout use. It even comes with an app to educate you on the benefits of proper recovery and vibration technology, it also helps track your overall use.
We have a tendency to sit more than we should throughout the day. We have read the reports that too much sitting is slowly killing us. The average American spends about 6½ hours a day sitting, an increase of about an hour a day since 2007. Anyway, we know we need to stand up and move more throughout the day, right? The issue is the gym requires us to sit on the majority of the equipment. This can feel counter productive at times. Enter the SUB, the stand up bike.
The West coast company, ElliptiGO, was started ten years ago to help us solve this problem. They have several different product lines including their well received SUB. The bike has no seat and you feel like you're on an Elliptical machine. The big difference is you're outside and not stuck in the gym. Using this product will help you burn 33 percent more calories than a traditional bike. The product can be a great tool for both exercise & recovery. The design is amazing and say good-bye to neck and back pain typically associated with long a bike ride. I can attest to that. Individuals who have trouble getting on and off a bike now have no issues that would impede them from riding. The ability to exercise standing up, while outdoors, with no pounding on the joints is priceless!
Exercise Product: Concept 2 Ski Erg
The Concept 2 SkiErg with PM5 is one of the top-rated ski machines available. Concept 2 is known for their well-built rowing machines typically found in gyms and CrossFit boxes. It may not engage the lower extremity as much as outdoor skiing but it still offers a great full body workout. It's a fantastic upright workout that incorporates the whole body not to mention a high caloric expenditure by-product. The legs get targeted via a squat at end of each stroke but it's done from a stationary position. The product, in the right hands, can also be used both as an exercise & recovery tool. A great workout to try, expending 100 calories over a specific time period.
New Exercise Product: CLIMBR
This is a new product that launched recently from Colorado-based Climbr. The traditional Versa Climber on the market is a functional cardio product. The training concept has gained some traction over the past decade especially in various boutique fitness studios. The Climbr is basically a versa climber on steroids with a beautiful design equipped with the latest in technology. Again, it's a great workout because the body is upright and mimics contralateral movement found in activities like climbing. When you utilize a lot of big muscles in any type of movement or activity it's usually better.
Using a few of these products post exercise or on your rest days, should help promote faster recovery and come to the aid of some of those tight, stiff muscles of yours.
Stay Strong Together
Jefit, named best strength training app by Sports Illustrated, Esquire, GQ, Men's Health, Greatest, Forbes Health, and many others. We offer a community responsible for 92,000,000 workouts to date! The app, which recently passed 10 million downloads, comes equipped with a customizable workout planner and training log. The app also has ability to track data, offer audio coaching cues, and can share workouts with friends. Visit our members-only Facebook group. Connect with like-minded people, share tips, and advice to help get closer to reaching your fitness goals.
Read the scientific paper published in the Journal of Medical Internet Research using the Jefit app.
Latest posts by Michael Wood, CSCS
(see all)